Fiona's selection of this seasons current trends and styles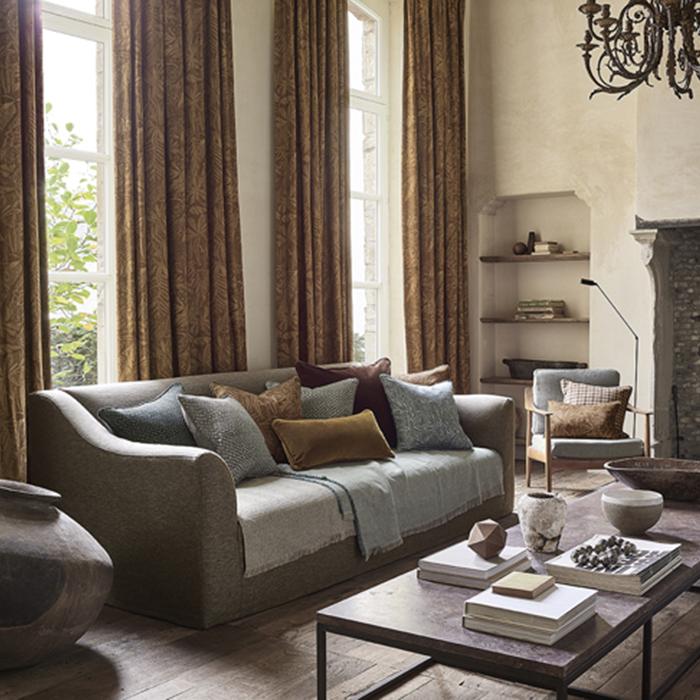 An interior with real character evolves over time...
The Montage collection has been created to achieve a relaxed, lived-in feel...reassuringly comfortable.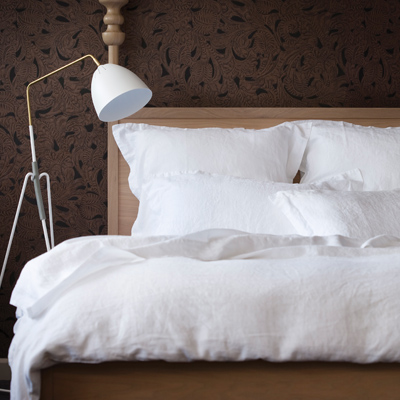 Vida Stonewashed Linen Collection
Stunning stonewashed linen collection from Europe. Classic colours. Pre-shrunk, anti-pilled, easy care and hypo-allergenic. The ultimate in luxury.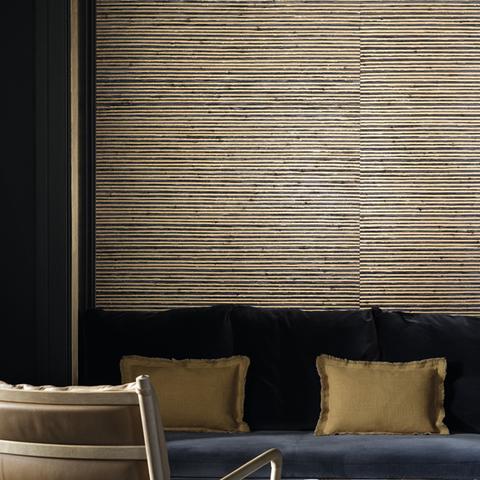 Bring a touch of COSTA VERDE to your room
This new textured wallpaper collection unleashes the raw coastline of Sardinia...using raw materials and weaves, wood, paper and silk thread.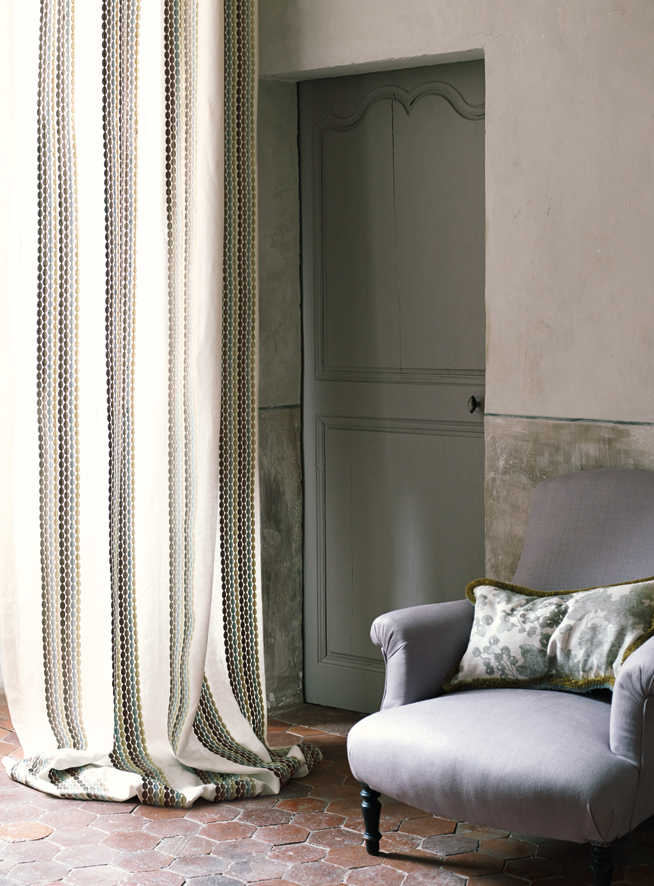 Danton - Embroideries, Prints & Weaves
Artistic embroideries and a textural print bring a sense of grandeur to natural linen giving a relaxed elegance to a diverse mix of designs.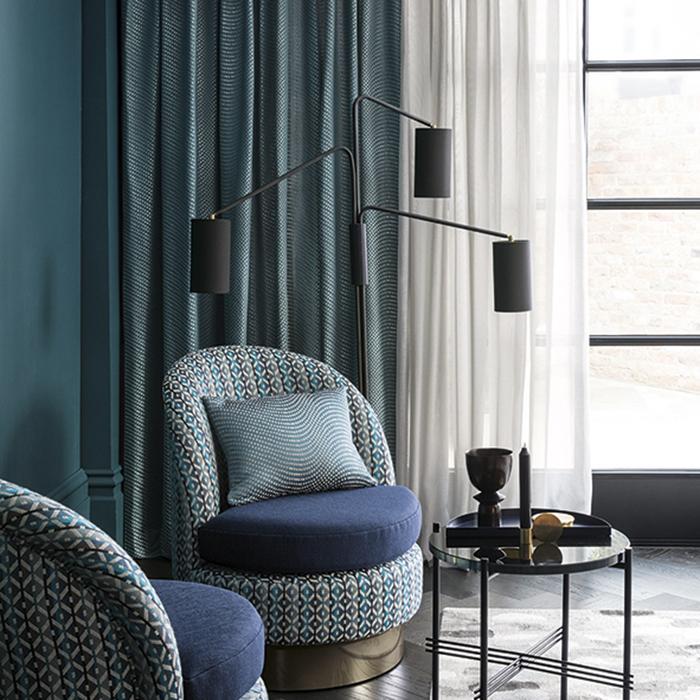 An opulent collection of decorative weaves
Intricate patterns and eye catching geometrics designed with style and practicality in mind.
Belgravia Sofa
Classic English style sofa with soft lines and decadent comfort.
Catia Bed Side
This bed side from Spain is available in three sizes and a wide selection of wood finishes with either matching door fronts, gloss or glass fronts.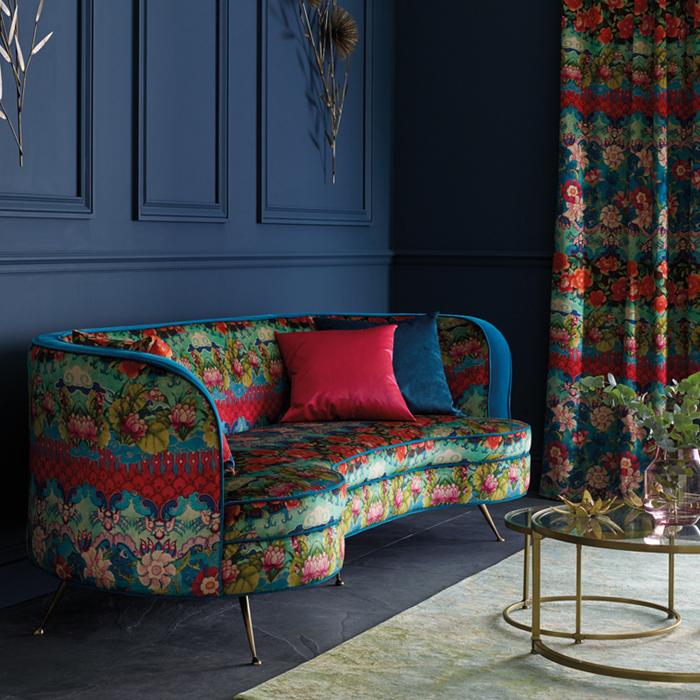 Palazzo Collection
Venice and the magnificent palazzi on the Grand Canal are the inspiration for this collection of opulent printed and woven velvets.
A bathroom in harmony with the house...
The new 'Mont Blanc' is a quality tap-ware range at an accessible price with a proud national touch.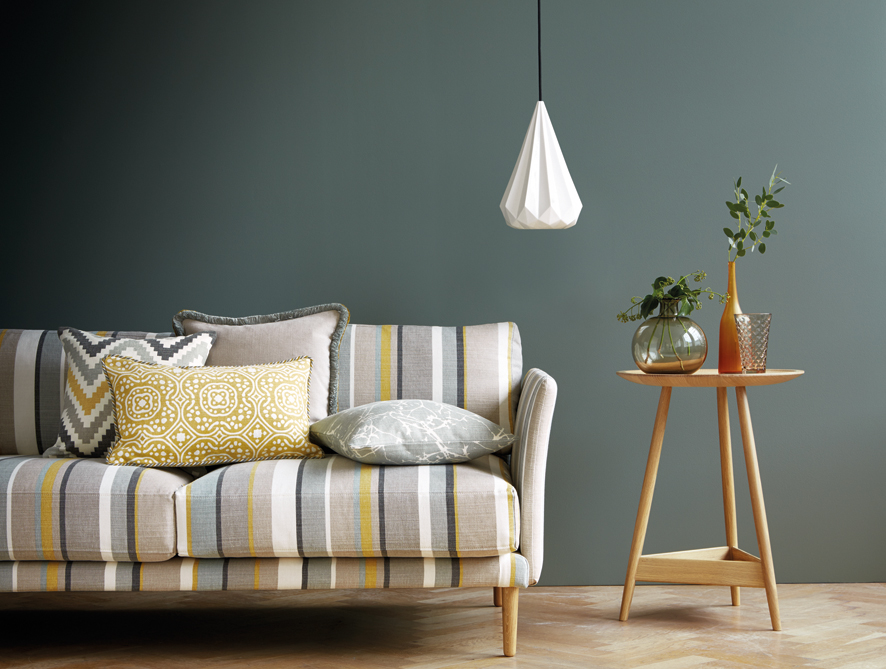 Undeniably a Classic...
You can never go past stripes - and they mix beautifully with solids, florals and other patterns.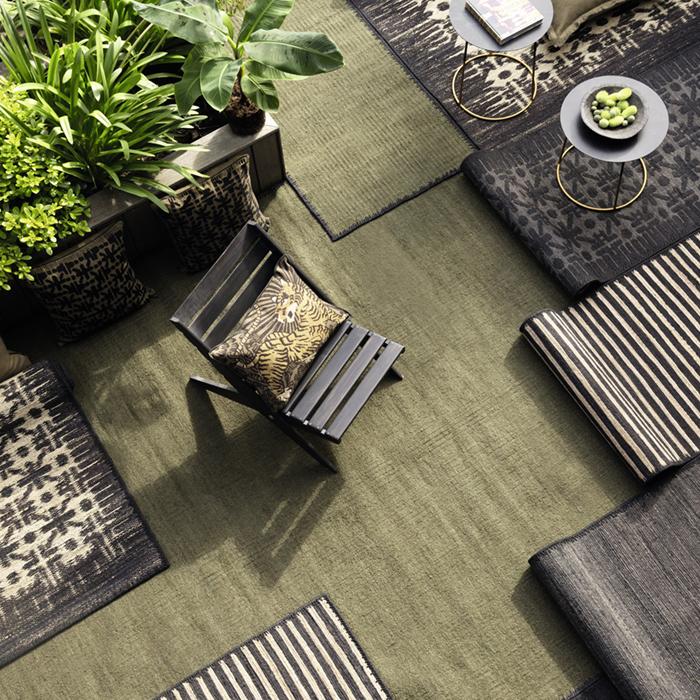 Don't forget to dress your floors...
Whether with textural flat weaves or luxurious hand tufted rugs that reflect your room, its function and existing decor.
Fractions
Carlucci's stunning new release Fractions, available from Unique Fabrics, is a sweeping collection of lavish textures, contrasted with bold prints. Black is the collection's base colour which is beautifully accented with deep jewel hues.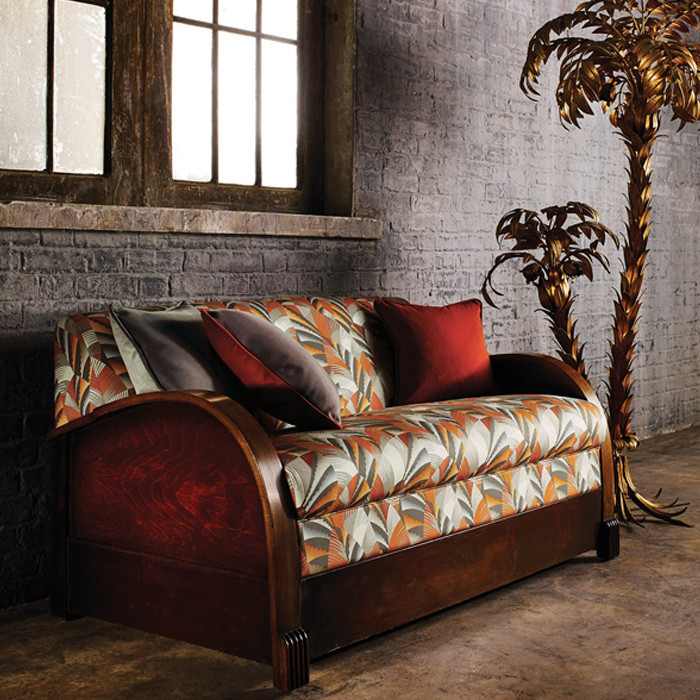 New York, New York
"Chrysler" depicts stylised Art Deco leaves printed on cotton reminiscent of the spire on the Chrysler Building - a feature of the New York skyline since 1930.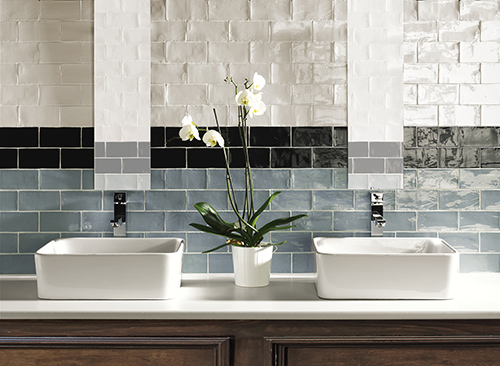 Cottsworld Series
Beautiful old world design with a hand made appearance. The Cottsworld range of tiles adds a new dimension to a classic look.
Temptation
Unique Fabrics new collection from Zimmer + Rohde is offering a fabric collection, a passementerie range and a wallpaper collection. Don't the trimmings look stunning...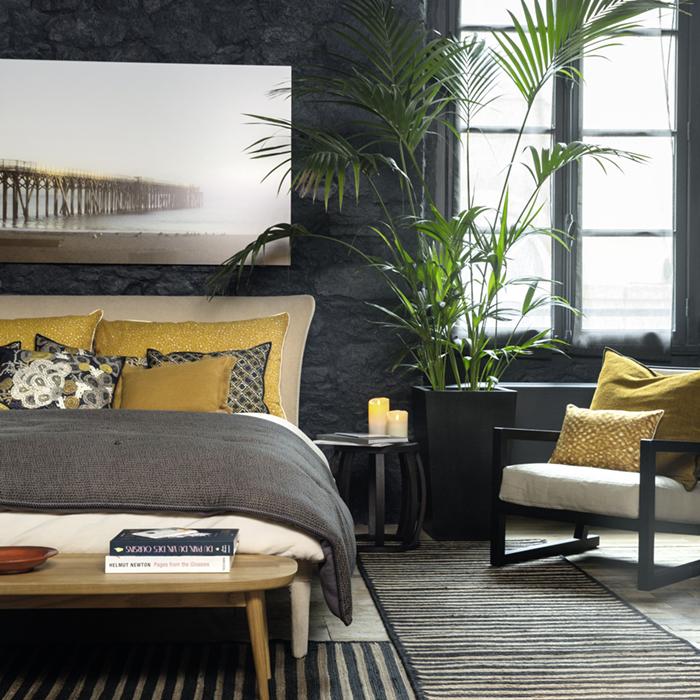 Playful world of accessories
Whether it is updating tired cushions or adding a double sided quilt to the end of your bed...add warmth with fabric.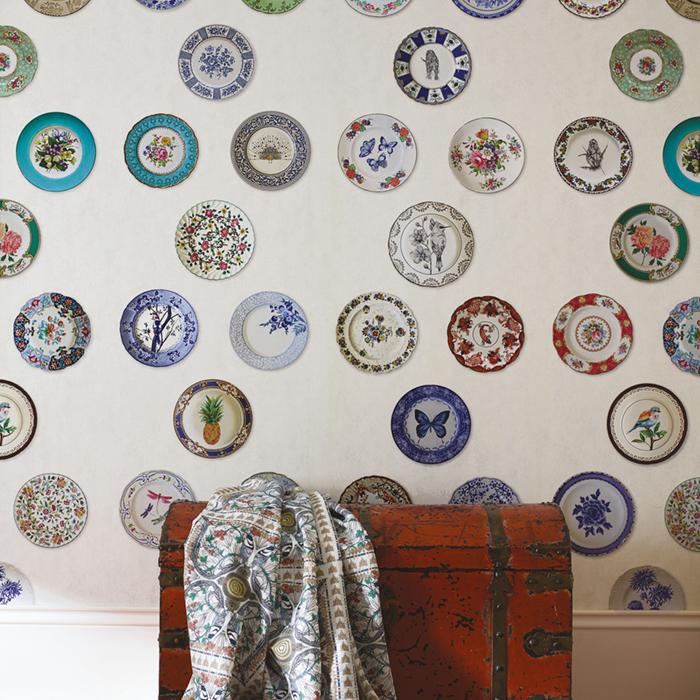 Wallpaper is on a roll...
Beautifully illustrated porcelain plates...digitally printed to be used as panels.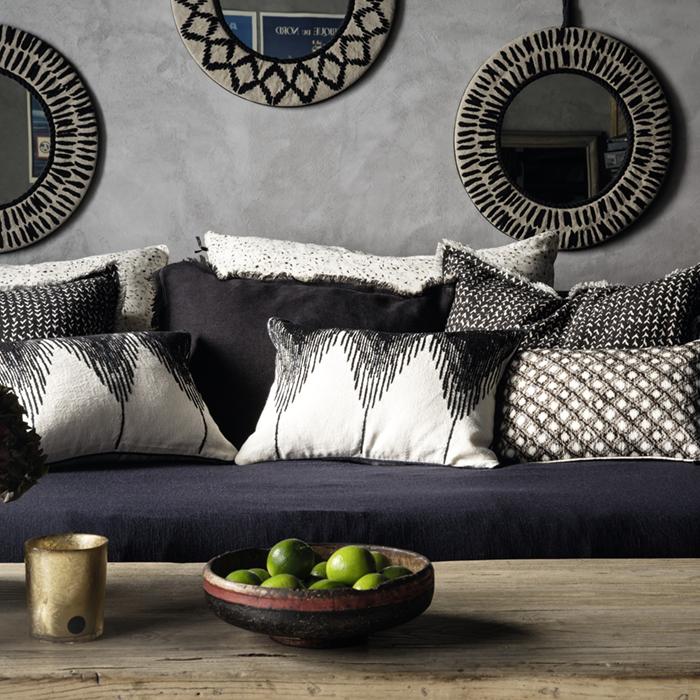 Elitis L'accessoire
Accessorise with a selection of beautiful cushions....
Statement Chair
The new Karlo chair is full of character and movement...a great addition to a living or bedroom space.

Contact Info
09 303 1870.
021 873 603

Send us an Email
Need help with a project
If you're interested in finding out how Fiona can manage your next project, contact us for a no obligation chat